Sunday, January 22 - Tuesday, January 24
Sheraton Centre Hotel - 123 Queen Street West, Toronto
ROMA 2023: Breaking New Ground
Program Outline
Accurate as of: Friday, January 10, 2023
Sunday, January 22
9:00am – 6:00pm            Registration Open
11:30am-12:15pm           Zone Meetups (Candidate Speeches)
1:00pm – 6:00pm            Trade Show Open
1:00pm – 2:15pm            Concurrent Sessions 
Addressing Building Code Challenges in Your Community

Asset Management for Better Outcomes: Strengthening Council Decision-Making

Short-Term Accommodations

Welcoming Newcomers to Rural Ontario
2:15pm – 2:45pm            Coffee Break with Exhibitors
2:45pm – 4:30pm            Plenary Programming, including:
Welcome Address
Opening Keynote: Jesse Wente, Broadcaster, Indigenous Advocate, Pop Culture Philosopher Unreconciled: Making Meaningful Change
In this explosive talk, Jesse Wente brings to life his national bestselling book Unreconciled: Family, Truth, and Indigenous Resistance. Using stories from his life and his family's history Jesse takes stock of the current state of truth and reconciliation in Canada, the challenges that exist to achieving both truth and reconciliation and what can be done to further the process. Using his experience advocating for and creating space for First Nation, Inuit and Métis people in the arts sector, Jesse will explore how companies, organizations, institutions and governments can create meaningful change for Indigenous people and themselves. Jesse will touch on themes of sovereignty and self-determination, systems change, and decolonization. This talk is appropriate for those looking to take a deep dive into truth and reconciliation, to have their ideas challenged, and those willing to face the challenges ahead.
ROMA Advocacy Updates: Digital Connectivity and Housing Affordability
Rural Ontario Institute: Rural Housing Data Solutions - Rural Housing Information System (RHIS)   
4:30pm – 6:00pm            Welcome Reception
Monday, January 23
7:00am – 5:00pm            Registration Open
7:30am – 3:30pm            Trade Show Open
7:30am – 8:15am            Breakfast, Visit with Exhibitors
8:30am – 9:45am            Plenary Programming, including
AGM
Chief Stacey Laforme, Mississaugas of the First Credit
Robin Jones, Chair, ROMA
The Hon. Doug Ford, Premier of Ontario (invited)
The Hon. Sylvia Jones, Deputy Premier, Minister of Health (invited)
The Hon. Gudie Hutchings, Minister of Rural Economic Development
The Hon. Lisa Thompson, Minister of Agriculture, Food and Rural Affairs (invited)
9:45am – 10:15am            Coffee Break with Exhibitors
10:15am – 11:45am            Concurrent Sessions 
Blue Box Transition and the Circular Economy
Indigenous Relations
Data-Driven Decision Making for Rural Ontario
Innovative Practices to Attract and Retain Talented Staff to Rural Municipalities
Solutions for Healthy Rural Communities
12:00pm – 1:00pm    Learning Lunches 
1:00pm – 1:30pm            Dessert with Exhibitors
1:30pm – 2:45pm            Concurrent Sessions 
Supporting Seniors in Rural Communities
Perennial Emergencies: Planning for Tomorrow's Challenges
Managing Risk in a Complex World: Municipalities, Insurance and Liability
Attracting Housing Development to Rural Ontario
 Decarbonizing the Ontario Energy System
2:45pm – 3:15pm            Coffee Break with Exhibitors
3:15pm – 5:30pm            Plenary Programming, including:
Marit Stiles, Leader Elect of the Official Opposition

ROMA Advocacy Update: Connectivity and Access to Services
Colin Best, President, AMO
The Hon. Steve Clark, Minister of Municipal Affairs and Housing (invited)
Ministers' Forum
Tuesday, January 24
7:00am – 10:00am            Registration Open
7:30am – 8:15am              Insight Breakfasts 
8:30am – 10:00am            Plenary Programming, including:
John Fraser, Interim Leader, Ontario Liberal Party (invited)
ROMA Advocacy Update: Workforce Development and Growth on Our Own Terms
Mike Schreiner, Leader, Green Party of Ontario (invited)
Innovative Rural Housing and Homelessness Solutions
10:00am – 10:30am            Coffee Break
10:30am – 12:00pm            Plenary Programming, including:
Michael J. Smither Question Box
Closing Keynote: Dr. Thomas Homer-Dixon, Award-Winning Author
Communities and Local Democracy: Finding Hope Amidst the Polycrisis
Frightening pandemics, terrible inequality, racism and poverty, rising political authoritarianism, the inescapable climate crisis, and the resuscitated danger of nuclear war.
We know the story. Some choose not to see it. Each of these crises seems so much larger than any one of us can understand or handle. Yet today, they all seem to be going critical simultaneously. In this presentation, Dr. Thomas Homer-Dixon explains why and how we got here and, most importantly, the powers we possess to renew our imperiled world.

Keynote Speaker Profiles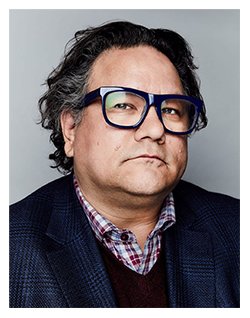 Jesse Wente
Broadcaster | Indigenous Advocate | Pop Culture Philosopher
Well known as a film critic and broadcaster in Toronto and across Canada, Jesse was the first nationally syndicated Indigenous columnist for the CBC, covering film and pop culture for 20 local CBC Radio programs. He has also been a regular guest on CBC Newsworld's News Morning and Weekend Edition, as well as Q.
Jesse is Ojibwe, and his family comes from Chicago and the Serpent River First Nation in Ontario. Jesse is Chair of the board of directors for the Canada Council for the Arts.
His first book was published in September 2021, titled Unreconciled: Family, Truth, and Indigenous Resistance, and he's co-produced the award-winning screen adaptation of Thomas King's bestselling book, The Inconvenient Indian. 
His experience also includes that of being named the first Executive Director of the Indigenous Screen Office. He is an advocate for Aboriginal Arts, most notably on screen. He draws attention to the imagery used by Hollywood in portrayals of indigenous peoples and stresses the need for a culture to have influence on their own depiction. His pieces on The Revenant, Beyonce and sports mascots were among the most shared on CBC.ca. 
In his previous role as the Director of Film Programmes at TIFF Bell Lightbox, Jesse oversaw New Releases, series and TIFF Cinematheque programming and scheduling. Some of his contributions to TIFF Bell Lightbox in programming included retrospectives on Roman Polanski, Paul Verhoeven, Ousmane Sembène, Oscar Micheaux, Studio Ghibli and Robert Altman. His first major curatorial project at TIFF Bell Lightbox was the landmark film programme First Peoples Cinema: 1500 Nations, One Tradition and its accompanying gallery exhibition, Home on Native Land. In the summer of 2013, he curated TOGA! The Reinvention of American Comedy, which brought cast and crew members of Animal House together for an onstage reunion.
In 2014, Jesse co-organized the Canadian premiere of the immensely popular travelling exhibition Stanley Kubrick. Prior to his appointment as Director of Film Programmes, Jesse served as one of the Canadian features programmers for the Toronto International Film Festival, and also programmed for the imagineNATIVE Film and Media Festival. Jesse has been featured in documentaries such as Reel Injun, Nightmare Factory and Why Horror? Jesse served as president of Native Earth Performing Arts, Canada's oldest Indigenous Performing Arts Company for a decade. An outspoken advocate for Indigenous rights and First Nations, Metis and Inuit art, he has spoken at the International Forum of Indigenous Peoples, Smithsonian's National Museum of the American Indian, the Canadian Arts Summit, the Cultural Summit of the Americas, and numerous Universities and Colleges.
In 2017, Jesse was named the inaugural recipient of the Reelworld Film Festival's Reel Activist Award, and in 2018 he received the Association of Ontario Health Centres' Media Award.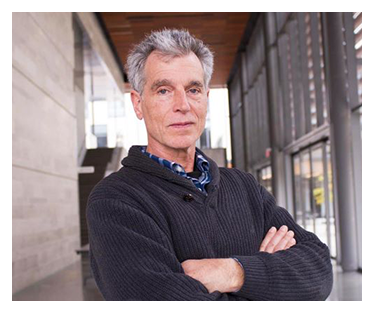 Dr. Thomas Homer-Dixon
Award-Winning Author | Public Intellectual
Dr. Thomas Homer-Dixon is one of Canada's foremost public intellectuals and a bestselling author. He is considered among the world's leading experts on the intricate links between nature, technology, and society, with his current research focusing on threats to global security in the 21st century. Tackling subjects such as economic instability and climate change as well as how people, organizations, and societies can better solve complex problems, Homer-Dixon shows audience how to adapt and prosper in a world of ever-increasing complexity.
Homer-Dixon is currently the founder and executive director of the Cascade Institute at Royal Roads University in Victoria, British Columbia. Previously, he directed the Centre for Peace and Conflict Studies at the University of Toronto for nearly two decades. In 2008, Homer-Dixon joined the faculty at the University of Waterloo where he founded the Waterloo Institute for Complexity and Innovation. He retired from his faculty position as a University Research Chair in 2021.
A bestselling author, Homer-Dixon has written multiple award-winning books, including The Upside of Down: Catastrophe, Creativity, and the Renewal of Civilization; The Ingenuity Gap: Can We Solve the Problems of the Future?; and Environment, Scarcity, and Violence. His latest book, Commanding Hope: The Power We Have to Renew a World in Peril, was published in 2020. Homer-Dixon also writes regularly for the Globe and Mail and has been published in Foreign Affairs, Foreign Policy, Scientific American, The New York Times, The Washington Post, and The Financial Times. He's been called "one of the best-informed and most brilliant writers on global affairs today," by The Guardian.
CONTACT
ROMA Conference Coordinator - Victoria Van Veen
events@roma.on.ca
T 416.971.9856 ext. 315
TF 1.877.426.6527